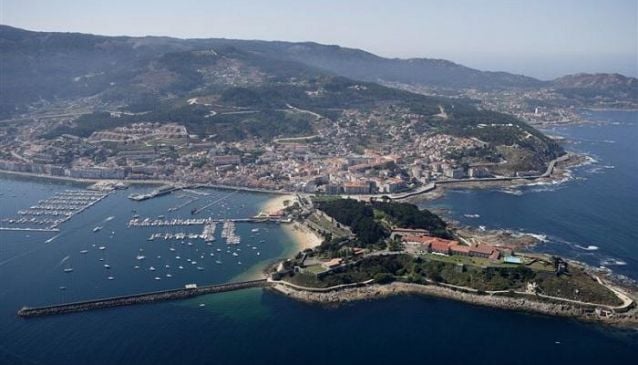 10 Things to Do on the Rias Baixas
Inspiration
This is stretch of coast is famous throughout Spain for its wild islands,vast,sheltered beaches...
The Rias Baixas are part of the beautiful Galician coastline, a land full of unspoilt estuaries from Baiona in the south to Finisterre in the north. This stretch of coast is famous throughout Spain for its wild islands, vast, sheltered beaches, and special microclimate. We've put together our top ten things to do on the Rias Baixas to help you make the most of your stay here.
Ría de Vigo
There is no better place to enjoy a drink than the garden terrace of the Parador of Baiona, where you can get a panoramic view of the bay as well as the open Atlantic Ocean, and incredible views of the Cies Islands. Baiona's Old Town should not be missed either.
While Vigo may not seem a very pretty a city, it has an incredible amount to offer, including its old town, the oyster market, Castrelos Park, Monte da Castro, A Laxe shopping centre and the sea museum. In summer there are plenty of great beaches to sunbathe upon, such as that at Samil, while the nightlife is great year-round, concentrated around Plazas Constitucion & Compostela and the Areal. We recommend trying Twentieth Century Rock or Estrella de Galicia Brewery in particular, and staying at Hotel Nagari, a recently-opened five star hotel.
You can catch a boat from Vigo, Cangas or Baiona to the Cies Islands between June 1st and September 30th. Take a walk around the islands, gaze at their beauty, and inhale the fresh sea air. Try and find Rodas Beach too – we think it's the best in the world! Alternatively you can visit Cangas by catching the boat from Vigo.
Sanxenxo is known as 'the Marbella of the north', and at its heart you will find an expansive golden beach, a great place to relax and have a swim or go surfing, while looking out at all times across the beautiful estuary. It's a great base for visiting O Grove too, and the island of La Toja.
O Grove, whose port is famous for the fish it catches, plays host on 1-12 October of every year to one of the best fiestas in Galicia, Festa do Marisco, which celebrates the eating of shellfish washed down with a great array of quality Galician wines. Don't worry if you can't make this festival, however, as during the year there are hundreds of similar food celebrations throughout the Rias Baixas and Galicia!
Meis Golf Club is worth a visit just to admire the views of Galicia's Rias, especially Arousa, from the wooded mountain top. This championship course is long and tough, with extensive tree coverage and water hazards providing a constant danger.
The island of La Toja is famous for its medicinal waters, which, along with the region's mud, is apparently very good for the skin and respiratory system. The salts and soaps made on the island can be purchased online.
Image by dMap Travel Guide
The Old Town of Cambados, centred on Plaza de Fefiñáns, is the capital of the Albarino wine region, where you can visit lots of local wine cellars, such as Martin Codax, a white wine which is fruity with a great taste that is delightful on the palate.
Noia has a beautiful Old Town, featuring the Santa Maria and San Martiño churches. But it's famous for its cemetery, Quintana dos Morto, with 10th century tombstones and Palestinian soil. We recommend staying at Pazo Tambre.
Image by FreeCat