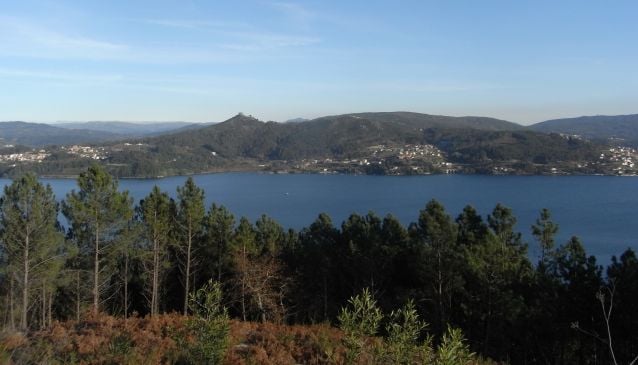 O Morrazo - Hidden Between Estuaries
Adventure
It's a less visited tourist area which has also helped its people possess a peculiar idiosyncrasy
Nestled between the estuaries of Vigo and Pontevedra in Galicia is a spectacular mainland characterized by its strong maritime tradition. Its inhabitants, men and women of great strength have always lived facing the sea, as in many cases it was and still is the main resource of the household economy. This has meant that there is a distinct identity compared to other areas nearby, making the peninsula of Morrazo special and unique.
Located in the surroundings of the Rias Baixas, it's a less visited tourist area, which has also helped its people to possess a peculiar idiosyncrasy. It is known that once the visitor discovers it´s magic, they will feel like returning again.
While in summer, during the months of July and August, tourists fill the coves and beaches that dominate the coastline, the rest of the year is quiet, the best time for a visit as O Morrazo is in full splendor for hiking, biking, riding horses or even canoeing.
Its constant mild climate makes it an ideal place to be visited throughout the year. Even though it is said that it rains less each year, for the Galician people, rain is a cause for celebration because without it would be impossible to boast of the forests that extend to embrace the sea. Moreover, the weather is not bad but people sometimes do not bring adequate clothing, so visitors are encouraged to bring a raincoat or umbrella, to continue to enjoy the area even if it rains.
Sailing to some of the closest islands is one of the favourite choices of visitors. The Cies Islands are the most popular, receiving thousands of people each year, as Rodas Beach has been considered one of the best beaches in the world. Prestigious American and British newspapers often write articles about its special value. Ons Island, less visited but very interesting, is a special place that offers marine architecture and, of course, the culinary star product "octopus". In addition, St. Simon Island, replete with stories of pirates, treasures, lepers and prisoners, has beautiful buildings which are now converted into a Cultural Interpretation Centre.
On the contrary if you'd rather go inland, another option may be a walking tour through the multiple trails that will lead you into the countryside, forest and mountains, to discover ancient water mills, corn fields, vineyards, lakes and unspoilt vegetation. Alternatively, continue towards the coast to visit wild capes, lighthouses and astonishing viewpoints, like turning the clock back in time, making us feel almost like those old Celtic settlers searching for the Land's End: Cabo Home, Cabo Udra, Punta Couso or Monte Facho. Enjoy a sunset, or be caressed by a veil of salt water in days of swell: either will leave a big impression on you.
Lares&mares
provide a number of unique tours/excursions to get to know the peninsula of Morrazo better.
The ports of each of the fishing villages that comprise the Morrazo mainland, are perhaps the most active spaces that better reflect the daily life of the artisans of the sea, the true essence of seafaring life: fish markets, fish auctions and docks. Places where a visit is worthwhile in order to observe the most popular seafood and the most innovative products like seaweed and sea urchins: Puerto de Aguete, Bueu, Beluso, Aldan, Cangas for fine seafood, Moaña, Meira, Domaio and San Adrián de Cobres.You can also charter a boat with
Charter Terra Nova
in San Adrián and explore Vigo estuary either by going upstream in high tide along the River Verdugo or past Rande Bridge and out to sea as far as the
Cíes Islands
.
Special mention is also justified about the gastronomy of Morrazo. There are many places that offer a wide selection of seafood, which makes Galician cuisine a reference worldwide. From traditional economical dishes, such a seasonal fish, to delicious seafood. But there's more because the area is renowned for its innovative cuisine, creating daring dishes that combine tradition and modernity. Proof of this are the tapas tours that are already turning into a reference for visitors and locals. For the best seafood try Casa Simón in Cangas. In addition one of the very best in the whole of Morrazo which is worth a visit just to admire its wooden-built interior is Taberna A' de Lino near Moaña. A Taberna de Antes in Vilaboa also serves great tapas and is a stone-built bar/restaurant dating back over 100 years packed full of character.
For those foodies who like to follow culinary trends, it is also recommended a visit to the craft brewery Menduiña Brewery in Cangas, wine cellars of albariño grapes like Os Areeiros, canneries and of course, you should not miss a visit to the local bakeries, where you can enjoy another of our top products: bread, pies and pasties.
There are also no shortages of great places to stay in the peninsula of Morrazo. In Aldán there is the 5- bedroomed Casa Rural Cova da Balea close to the port. In Moaña we recommend the cozy 10-bedromed Casa Durán or rent a house complex full of character at Casa O Canastro. For those looking for something completely different Cobres Rural have three new wooden-built bungalows to rent with stunning views of the port of San Adrián de Cobres. For peace and tranquility surrounded by woodland and vineyards it has got to be Os Areeiros in Vilaboa which boasts its own winery where you can enjoy a glass of home-made red or white albariño wine.
We look forward to your next visit to Morrazo including Marín,Bueu,Aldán,Cangas,Moaña,San Adrián and Vilaboa.