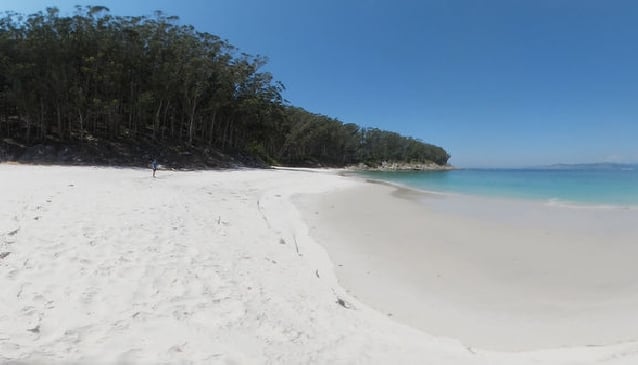 Discover the Delights of Galicia
Inspiration
Galicia retains an astounding richness and diversity of culture, and divine gastronomy
Galicia is a beautiful region in north-west Spain, with over 1,300 kilometres of coastline and some of the best beaches in the world. Inland, it boasts over 1,000 rivers and unspoilt mountain tops, and is scattered with breath-taking gorges. It retains an astounding richness and diversity of culture, and divine gastronomy that should be experienced by every traveller in Spain. Join us on a journey through the region, as we highlight some of the top attractions in Galicia.
Santiago de Compostela
It is difficult to express the majestic splendour of Santiago de Compostela, whose granite cathedral is ineffably breath-taking, set before Obradoiro Square. Stay at the Reis Catolicos Hotel, one of the oldest in the world and arguably the finest Parador in Spain. The views from Paseo da Ferradura, looking down on the cathedral and rooftops of the Old Town, are truly inspiring.
Islas Cies
The Islas Cies is arguably Spain's most beautiful and important national park, due to its abundant marine wildlife, unspoilt beaches and incredible views of the open Atlantic Ocean and Galician estuaries. What's more, Rodas beach was recently voted the best beach in the world by The Guardian.
Galicia's Estuaries (Rias)
Galicia's stunning Rias run from the Bay of Baiona in the south to Ria de Arousa, and are ideal for families, swimming and other water sports due to their shallow depth and protected nature. Check out Prado Surf Escola next to Patos Beach in Nigran.
Head further north along the coastline until you reach the most westerly point in Europe, Finisterre, where the coastline is wild and rugged (the Coast of Death) and the waves spectacular. Next, head eastward and you will arrive at an amazing scene of cliffs shaped like a series of cathedrals, aptly named Playa de Las Cathedrales near Ribadeo.
Galicia's Mountains.
Start climbing your way to Ourense and you will eventually reach Galicia's only ski resort, Manzaneda, which is worth visiting for its natural beauty in summer as well as winter. Continue on to the spectacular gorges cut by the River Sil, through which it is possible to take a catamaran, either from Santo Estevo or Abelada in Ribeira Sacra.
Gastronomy
Galicia is a gastronomic paradise, notable for its seafood, meats, delicacies and deserts, including octopus, goose barnacles, shellfish, lamprey, Galician stew, cheeses, pasties, almond cake and honey. Make sure you try the local wines too, as there are five different wine denominations to choose from, including albarino, ribeiro and godello. The local beer, Estrella de Galicia, is excellent as well – strong and refreshing!
Restaurants
A number of Galician chefs have met with great acclaim for their excellent restaurants, such as Xose T. Cannas of Restaurant Pepe Viera,and Pepe Solla, both of whom have outstanding restaurants in Sanxenxo. Additionally, El Pazo de Mendoza is strongly recommended for its culinary excellence. The menu del día, costing only €14, includes a starter, main course and dessert, and is excellent value for money.
La Coruña
After a satisfying meal it's time to relax, and there is no better place to do this than La Coruña - famous for its Roman lighthouse, Torre de Hercules. The nightlife is lively and the tapas is out of this world - try La Bombilla!
Spas
It's time to go spa hopping! Indulge and relax in special scented natural waters at the Gran Hotel La Toja, Mondariz Spa and Talaso Atlántico, which are among the best spas in Galicia.
Historical Legacy
Reminders of Galicia's past can be seen everywhere; look out for Medieval settlements such as Santa Tecla, A Guardia, stone crosses, Roman roads and bridges, stone built mansions such as Pazo de Santa Cruz in Bueu, monasteries, churches, convents and grain stores.